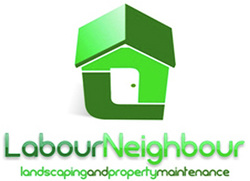 Labour Neighbour is an owner operated company providing top quality landscaping and
property maintenance services to Edmonton and surrounding area.
We are fully licensed and qualified to undertake all of your yard maintenance needs,
winter spring, summer or fall.
Our rates are competitive and will provide you with excellent service and good value.
If you need QUALITY work from a RELIABLE group, who strive to exceed customer expectations,
call LABOUR NEIGHBOUR at:
(780) 722-4731
or Email us at:
mmclennan@labourneighbour.com